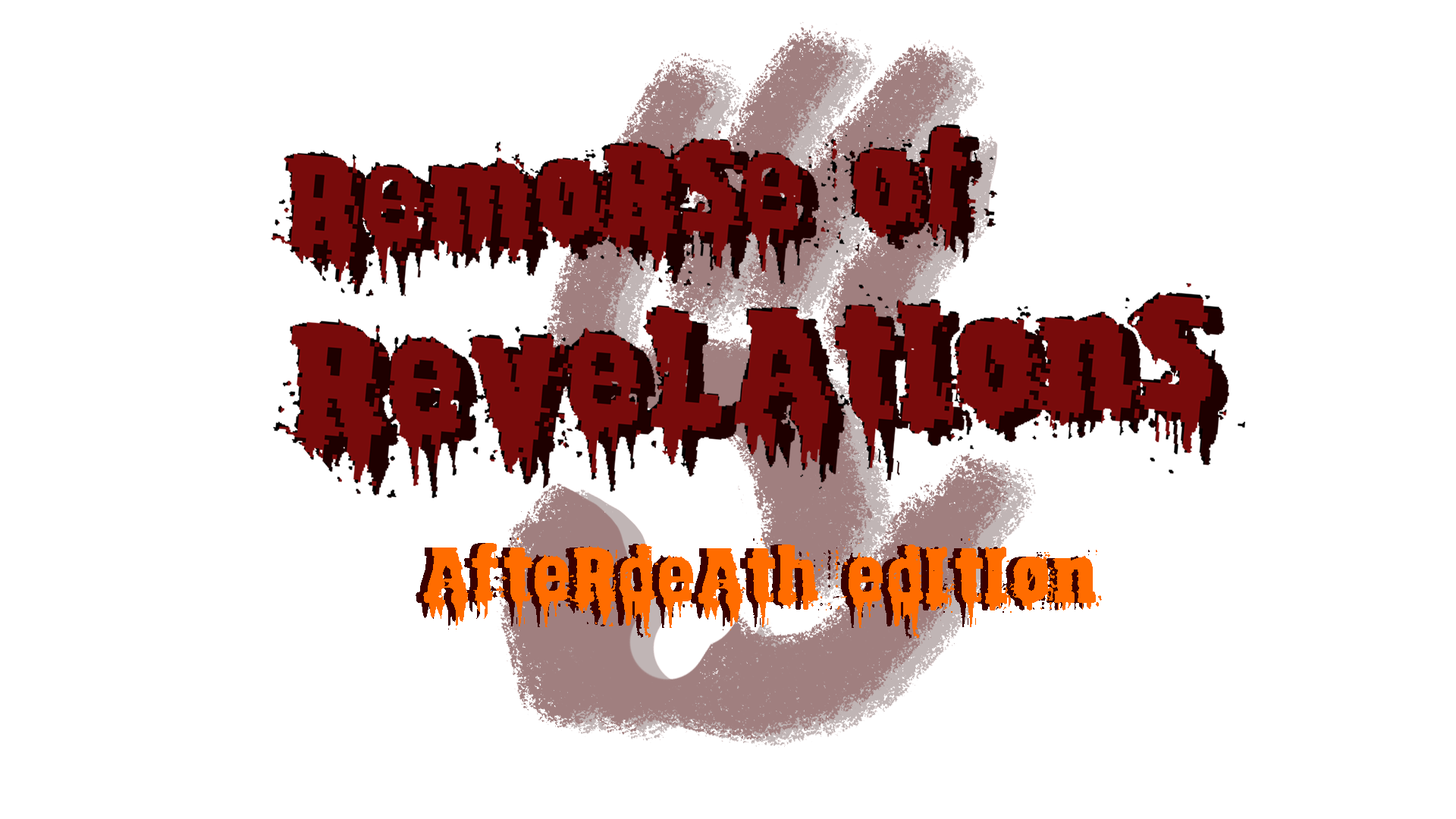 Remorse Of Revelations: Afterdeath Edition
A downloadable game for Windows
New Textures, Levels, Horrors, Revelations and more in this major rework of a short game that I originally released back in June 2020, a first person horror game, where truth cannot be hidden from...but how the story ends, will depend on you, for there are now FIVE different endings to this game...
Controls:
W,A,S,D to move
Space Bar to Jump
(Walk over content to automatically interact)
Escape to quit game
Download
Click download now to get access to the following files:
RemorseOfRevelationsAfterDeathEdition.zip
115 MB
Comments
Log in with itch.io to leave a comment.
It is a great improvment after first game! Thanks for your efforts! You can find the gameplay video below :)
Surprised ghosts are scared
The jumpscares are plenty in this game! Love it! Its a nice short game with just right amount of silliness to it. I had fun playing it and managed to get three endings out of five.
hi, big thx for the game. greetings from rosti 😀
This has got to be one of my favorite games on ith.io. You're a master of jump scare and pretty good at pacing too. I'm astounded at how scary you made all the flat images seem. Kind of like Spooky's House.
I love what you have done with this game.
Thanks man, just caught the end of your premier, good stuff, I got a couple of other horror games that you may enjoy since you liked this one, cheers for the kind words! 😁👍
interesting game. I love it. i hope to see more in the future :)
btw if you interested, here is my video:
This is pretty cool, man. I don't know how i missed the original release but I'm glad i played it now. You make some great games, dude.
Thanks Man! The original was honestly very short as it was an entry into a game jam contest, so I only spent 3 days to make it, whereas the version you've played I've had more time to improve it, cheers!